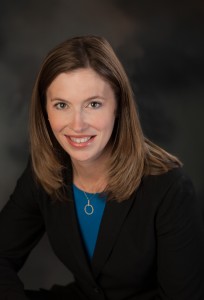 Kerry Brainard Verdi has a diverse litigation and investigations practice with expertise representing corporations and individuals in jury trials, administrative and regulatory hearings, internal investigations and arbitrations. She has consistently been named as a DC Super Lawyer in the area of white collar crime, and was also named by the National Law Journal as one of the Nation's Top 50 White Collar Trailblazers. Ms. Verdi has represented corporate clients in sensitive grand jury investigations, internal investigations related to corporate espionage and theft of trade secrets, insurance and securities regulation enforcement proceedings, and discrimination lawsuits. Ms. Verdi also has experience defending  companies and individuals in False Claims Act and qui tam litigation. Finally, Ms. Verdi has assisted corporations with due diligence, internal investigations and compliance training related to the Foreign Corrupt Practices Act.
In addition to her corporate practice, Ms. Verdi has aided individuals navigate a wide variety of investigations, prosecutions and appeals in state and federal courts and agencies across the country. These matters have included complex financial fraud allegations, sensitive national security matters, mail and wire fraud and criminal tax violations. Her representation has also included defending civil cases involving violations of the Anti-Kickback Statute and Stark Law and allegations including breach of contract, defamation and other civil tort claims.
Beyond corporate and individual clients, Ms. Verdi has represented not for profit organizations and served as outside counsel to the House of Representatives Committee on Ethics in a difficult and lengthy investigation of a Member of Congress, including an in-depth review of the actions of the Committee itself.
Practice Areas
White Collar Defense and Government Enforcement
Whistleblower/False Claims Act/Qui Tam Litigation
Corporate Internal Investigations
Racketeer Influenced and Corrupts Organizations Act (RICO)
Foreign Corrupt Practices Act (FCPA)
Securities Litigation
Criminal Tax Investigations and Prosecutions
Mail and Wire Fraud
Grand Jury Investigations
Complex Civil Litigation
General Criminal Defense
AAA Arbitrations
Bar Admissions
United States Supreme Court
United States Court of Appeals for the D.C. Circuit
United States Court of Appeals for the Third Circuit
United States District Court for the District of Columbia
United States District Court for the Eastern District of New York
United States District Court for the Southern District of New York
United States District Court for the Eastern District of Virginia
District of Columbia
New York
Virginia
Professional Associations
Women's Bar Association of the District of Columbia
American Bar Association
Education
American University, Washington College of Law (J.D., 2001),
Cum Laude
Michigan State University (B.A., Marketing, 1998), Phi Beta Kappa, Honors Graduate